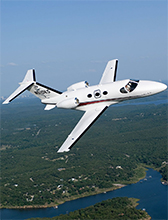 Private jet rentals - hire a jet in Prague, Czech republic or European union
(+420) 608 444 531
Need to rent a jet? We offer private jet hire by luxury private aircrafts and choppers / helicopters on the road for business or pleasure. We offer professional crew, friendly staff, aircraft in absolutely perfect condition and a lot of other options that you will not find nowhere else. For the provided transportation, of course, we will ensure a delivery from our limousines.
Rent a jet
You will not plan your trip easier. Just contact our dedicated team that is available 24 hours a day, 365 days a year. Tell them where and when you want your private jet hire, and we will send you quotation with photos of each aircraft to choose from our wide selection and give us know, so your desired aircraft will be ready.
Private jets rental
Forget the chaotic commercial terminals - maybe you will never step into there anymore. rent a jet ! By car you can reach the airport of your choice and you will park near your airplane where you will be greeted by your pilot. The plane will take off within 10 minutes and it will fly directly to the determined destination.
Air space between the skies and earth offers not only transportation but also many experiences. The airplane can hold meetings, organize a romantic dinner or a round trip.
The target of our company is to provide world-class private jet hire to our customers up to their maximum satisfaction according to their current needs.
Below we have prepared some interesting plane sightseeing destinations. If you do not find the right one for you, do not worry, please contact us and we will send you a quote. Tel:608 444 531 or e-mail info@PragueAirportTaxi.com


For plane sightseeing is used Cessna 172RG
Four digit U.S. production aircraft with retractable gear and variable pitch propellers. Travel speed: 245 km/h
---
Plane sightseeing flights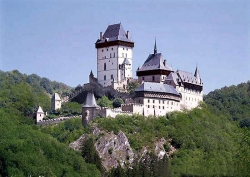 Karlstein
The most desired and the most popular route for a sightseeing flight at great price!
Length of flight: 140 km
Flight Duration: 45 min
Max. 3 persons
Total price: 6000, - CZK
---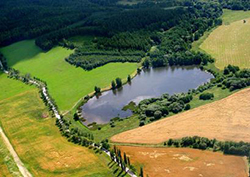 A large circuit of South Bohemia
Czech Sternberk - Water tank Zelivka – Loket City - Pacov - Cervena Lhota - Jindrichuv Hradec - Trebon - Czech Budejovice - Czech Krumlov – Hluboka nad Vltavou - Pisek - Zvíkov Castle - Orlik - Dobris - Mnisek pod Brdy - Karlstein - Okor
Length of flight: 420 km
Flight duration 1:45 min
Max 3 persons
Price: at negotiation
---
---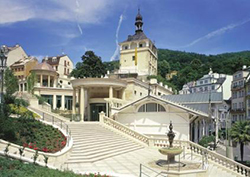 Karlovy Vary
Distance: 110 km
Trvání letu: 30 min
Max 3 persons
Price for the aircraft Cessna 172RG: 7410,- CZK
---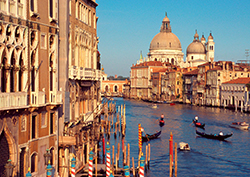 Venice, Italy
Distance: 770 km
Flight duration - 03:20 min
Price on request
---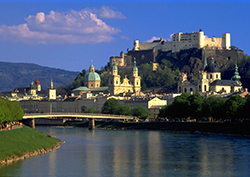 Salzburg, Austria
Distance: 320 km
Flight Duration: 01:15 min
Price on request
---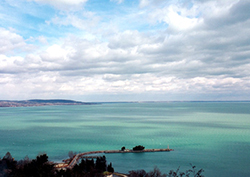 Balaton, Hungary
Distance: 485 km
Flight duration: 01:15 min
Price on request
---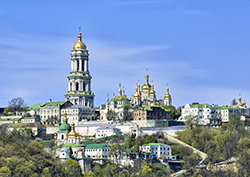 ---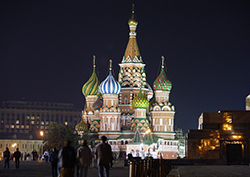 ---
---
Our planes: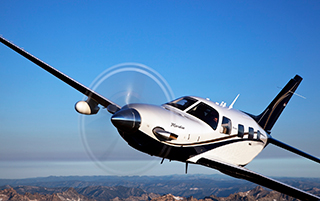 PIPER MERIDIAN
Designed to meet the rigorous demands of private transport, Piper Meridian combines one of the most advanced avionics, engine turboprop safe and comfortable cabin for four passengers.
---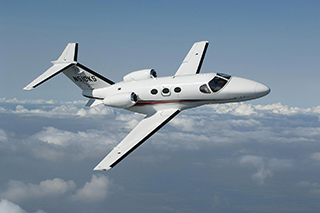 CESSNA MUSTANG
Cessna Mustang is a newly developed jet of the U.S. production, which comfortably accommodates four passengers. The combination of performance, appearance, efficiency and a large baggage space makes him an ideal partner for your trip to Europe.
---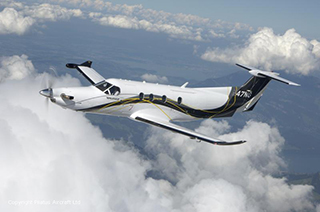 PILATUS PC-12 NG
Pilatus PC-12 is a new generation of Swiss aircraft that has gained a favour all around the world because of its universality, performance and a spacious cabin that can accommodate up to 8 passengers, who will travel in complete comfort.
---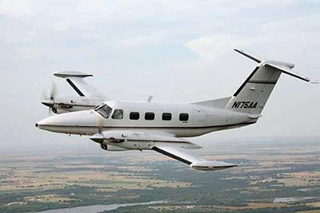 PIPER CHEYENNE III
Luxury American made turboprop aircraft designed for up to 7 passengers. The aircraft is suitable for the transportation of persons throughout Europe and satisfy even the most demanding customers requiring a high standard. Among the advantages of the aircraft, there is a spacious cabin, large baggage space and one of the largest flying ranges in its category.
---
Private jent rental advantages:
Comfortable and luxury aircrafts
Safety
Reliability
Time saving
Private check-in - no queues at the airport
The plane is will be wating for you, it is always ready for departure according to your needs and requirements.
VIP transportation (with driver) available 24 hours a day.
Call center available 24 hours a day, 365 days a year.
---
ON-LINE BOOKING
Transfer from Prague Airport
Transfer to Prague Airport
Transfer to center of Prague
Transfer from Prague Train station
Transfer to Prague Train station
Transfer from Prague Bus station
Transfer to Prague Bus station
Chauffeured Car Hire
Excursion / Day Trip
Private jet rentals
Bodyguard
Book now
FROM PRAGUE ACROSS EUROPE
We provide luxury transportation of persons across Europe.
Our cars
Mercedes-Benz S Class W221
Mercedes-Benz E Class W212
Mercedes-Benz Viano
Mercedes-Benz Vito
Mercedes-Benz Sprinter
Bus for 30 people
Bus for 55 people
Lincoln Town car 120
Hummer H200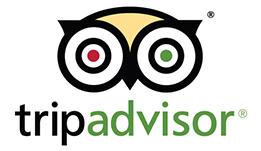 ---