PRICE LIST
TRANSFERS TO DESTINATIONS IN THE CZECH REPUBLIC
Destination
Economy class
Mercedes E class
Mercedes S class
Mercedes mikrobus
Airport - downtown
550 CZK
21 €
750 CZK
30 €
1490 CZK
60 €
850 CZK
32 €
Brno
4086 CZK
154 €
5700 CZK
215 €
10600 CZK
424 €
5800 CZK
219 €
České Budějovice
3300 CZK
125 €
4250 CZK
160 €
7900 CZK
316 €
4500 CZK
170 €
Český Krumlov
3760 CZK
142 €
4775 CZK
180 €
9100 CZK
364 €
4900 CZK
185 €
Hradec Králové
2900 CZK
116 €
3450 CZK
130 €
6100 CZK
230 €
3900 CZK
145 €
Karlovy Vary
2500 CZK
95 €
3207 CZK
121 €
7100 CZK
284 €
3500 CZK
132 €
Kolín
1700 CZK
64 €
2350 CZK
89 €
4000 CZK
160 €
2600 CZK
98 €
Kutná Hora
1840 CZK
70 €
2700 CZK
102 €
5900 CZK
236 €
2900 CZK
109 €
Liberec
2720 CZK
103 €
3400 CZK
128 €
6100 CZK
230 €
3600 CZK
136 €
Mariánské Lázně
3300 CZK
125 €
4000 CZK
151 €
8600 CZK
344 €
4400 CZK
166 €
Mladá Boleslav
1860 CZK
70 €
2200 CZK
88 €
5100 CZK
192 €
2500 CZK
94 €$
Olomouc
5436 CZK
205 €
7625 CZK
288 €
14400 CZK
576 €
7990 CZK
302 €
Ostrava
7092 CZK
268 €
9259 CZK
350 €
11400 CZK
430 €
9500 CZK
359 €
Pardubice
2800 CZK
106 €
3325 CZK
126 €
6600 CZK
264 €
3700 CZK
140 €
Plzeň
1740 CZK
66 €
2175 CZK
82 €
5100 CZK
204 €
2400 CZK
91 €
Teplice
1740 CZK
66 €
2175 CZK
82 €
5100 CZK
192 €
2400 CZK
91 €
for another 1 km
18 CZK
0,72 €
22 CZK
0,88 €
26 CZK
1,04 €
24 CZK
0,96 €
1 hour waiting
550 CZK
21 €
750 CZK
30 €
1490 CZK
60 €
850 CZK
32 €
Transfer up to 30 km in Prague
550 CZK
21 €
750 CZK
30 €
1490 CZK
60 €
850 CZK
32 €
TRANSFERS TO DESTINATIONS IN THE EU
Destination
Economy class
Mercedes E class
Mercedes S class
Mercedes mikrobus
Berlín
6500 CZK
245 €
8483 CZK
320 €
11500 CZK
460 €
9500 CZK
380 €
Bratislava
6300 CZK
237 €
8100 CZK
306 €
11500 CZK
460 €
9100 CZK
364 €
Budapešt
9800 CZK
369 €
12100 CZK
456 €
15000 CZK
566 €
12300 CZK
492 €
Dresden
3100 CZK
117 €
3875 CZK
146 €
7900 CZK
298 €
5200 CZK
208 €
Frankfurt/M.
8800 CZK
332 €
12500 CZK
471 €
16000 CZK
604 €
12500 CZK
500 €
Krakow
10100 CZK
381 €
12500 CZK
471 €
16000 CZK
604 €
12500 CZK
500 €
München
6800 CZK
257 €
8840 CZK
327 €
15000 CZK
566 €
9800 CZK
392 €
Nürnberg
6000 CZK
226 €
7600 CZK
288 €
12500 CZK
471 €
7900 CZK
316 €
Salzburg
6800 CZK
257 €
9150 CZK
345 €
13500 CZK
510 €
9990 CZK
400 €
Vídeň
6400 CZK
242 €
8272 CZK
312 €
11800 CZK
429 €
9900 CZK
396 €
for another 1 km
18 CZK
0,72 €
22 CZK
0,88 €
26 CZK
1,04 €
24 CZK
0,96 €
If you haven't found your favourite destination, don't worry! Write us an e-mail and we'll send you a calculation!
RENT LIMOUSINE WITH DRIVER
Airport City transfer
Rent for 1 hour
Mercedes Benz S W221 Long
1490,- CZK
60,- €
1490,- CZK
60,- €
Mercedes E class
750,- CZK
30,- €
750,- CZK
30,- €
Mercedes Viano (max. 6 people)
850,- CZK
32,- €
850,- CZK
32,- €
Mercedes Sprinter (max. 20 people)
2000,- CZK
80,- €
1650,- CZK
66,- €
LINCOLN TC - 120 - VIP (max. 8 people)
2400,- CZK
96,- €
2300,- CZK
92,- €
Hummer H 200
4990,- CZK
200,- €
4500,- CZK
180,- €
NOTES TO TRANSPORT PRICES
HOURLY RENTAL - Price includes car rental with driver and 30 km / h.
Prices are per car, not per person!
All prices are negotiable. Price of transportation to other Czech and European cities determined individually.
For regular customers, companies, hotels and travel agencies possible discounts.
Road tax, tax for parking not included in the price!
For minibuses and buses need to add toll to the price.
When traveling outside of Prague and the Czech Republic for more days require accommodation and meals for the driver.
In the final bill does not include the gratuity for driver.
---
ON-LINE BOOKING
Transfer from Prague Airport
Transfer to Prague Airport
Transfer to center of Prague
Transfer from Prague Train station
Transfer to Prague Train station
Transfer from Prague Bus station
Transfer to Prague Bus station
Chauffeured Car Hire
Excursion / Day Trip
Private jet rentals
Bodyguard
Book now
FROM PRAGUE ACROSS EUROPE
We provide luxury transportation of persons across Europe.
Our cars
Mercedes-Benz S Class W221
Mercedes-Benz E Class W212
Mercedes-Benz Viano
Mercedes-Benz Vito
Mercedes-Benz Sprinter
Bus for 30 people
Bus for 55 people
Lincoln Town car 120
Hummer H200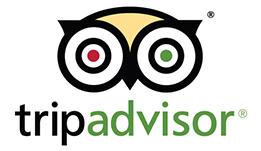 ---