Contact information
phone: (+420) 608 444 531

phone: (+420) 777 444 574

e-mail: info@PragueAirportTaxi.com
Address:
TAFI s.r.o.
Na Břehu 298/25
Praha 9 - Vysočany, 190 00
Czech Republic
IČO:289 08 473
DIČ:CZ 289 08 473
It is also possible to pay in advance via bank transfer. Please note, that this service charges around 1,5% fee from the total amount; this fee will be added to your invoice. The process usually takes 5-7 business days. If you decide to pay in advance.
IBAN: CZ5455000000006563027001
SWIFT: RZBCCZPP
RaiffeisenBank a.s.
Prague
Czech Republic
Map:
Larger map
QR code for mobile systems:
---
---
ON-LINE BOOKING
Transfer from Prague Airport
Transfer to Prague Airport
Transfer to center of Prague
Transfer from Prague Train station
Transfer to Prague Train station
Transfer from Prague Bus station
Transfer to Prague Bus station
Chauffeured Car Hire
Excursion / Day Trip
Private jet rentals
Bodyguard
Book now
FROM PRAGUE ACROSS EUROPE
We provide luxury transportation of persons across Europe.
Our cars
Mercedes-Benz S Class W221
Mercedes-Benz E Class W212
Mercedes-Benz Viano
Mercedes-Benz Vito
Mercedes-Benz Sprinter
Bus for 30 people
Bus for 55 people
Lincoln Town car 120
Hummer H200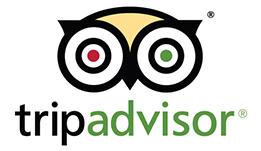 ---