Munich
In the 8th century, this place was called simply Ze den Munichen, which in literary German means Zu den Mönchen (then "At Monks"). Thanks of this until today there is a figure of child in a religious habit in the emblem (named Münchner Kindl). The day, when the emperor render his decision (June 14-th, 1158), is up to this day considered as the founding date of Munich. Thanks to the salt trade Munich achieved prosperity, and the settlement has rapidly grown to a city. Take a trip to the Bavarian capital of Munich, which is known not only for Oktoberfest. You will see monuments, galleries and attractions of Munich, the lake where was drowned mad King Ludwig II., and castles Nymphenburg and Schleissheim with beautiful parks, statues and fountains. Separately, you can enjoy visiting the popular BMW Museum.
The price of individual VIP Excursion to CZK / EUR 2013
Rates are per trip / car, not per person.
Excursions
Duration,
hours
Price
1-2
persons
Limousine
CZK /EUR
Price
6-3
persons
Minivan
CZK/EUR
VIP transfer from airport
Václav Havel to hotel in Prague
1
790 /32
1000 /40
City walking tour of Prague
4
4500 /180
5000 /200
Karlovy Vary
11
10075 /403
11550 /462
Cesky Krumlov and Hluboka
nad Vltavou Castles
12
12075 /483
13200/528
Terezin
5
7250 /290
8750 /350
Kutna Hora and Ossuary
7
8800 /352
9900 /396
Karlstejn
5
6750 /270
7500 /300
Konopiste Castle
5
6800 /272
7750 /310
Castle Sychrov
4
7250 /290
8750 /350
Plzen, Pilsen brewery
7
8625 /345
10000/400
Skoda car plant
5
6000 /240
7500 /300
Detenice
6
7200 /288
9650 /386
Lednice Valtice
14
13250 /530
15000/600
Moravian Karst caves
and castle Pernštejn
14
13250 /530
15000/600
Dresden
11
10750 /430
11750 /470
Dresden and Meissen
12
11750 /470
13000/520
Nurnberg
14
13000/520
15125 /605
Regensburg
14
12500/500
13750 /550
Vienna
15
15000/600
16750 /670
Berlin
15
15000/600
16750 /670
All tours start from your hotel and end up in a hotel or any other convenient location in the center of Prague.
For large tour groups, we organize excursions to highly comfortable, of luxurious buses: VOLVO, SCANIA, MAN, MERCEDES, NEOPLAN different capacity. Prices are calculated individually after your request.
Types of cars:
MERCEDES-BENZ - car for two passengers and a guide
BMW - a car for two passengers and a guide
AUDI - car for two passengers and a guide
MERCEDES-BENZ: MPV for 6 passengers and guide
Terms of payment:
Rates are per car / TOUR (not per person) and include VAT, fuel, cost of parking, powered driver and tour guide, guide service. Price does not include entrance fees.
Paying in cash before the tour start , in Czech crowns or euros at the exchange rate on the date of payment or bank transfer. Prices in Euros are approximate.
Duration of tour is fixed, the extra time is paid from the calculation of EUR 40/1 hour.
Terms of Ordering:
Confirmation of your order, we will send you within 24 business hours.
In the high season, tours are confirmed only with prepayment in canceling trips on the initiative of the customer deposit will not be returned.
All of our tours are available exclusively and only for you.
---
---
ON-LINE BOOKING
Transfer from Prague Airport
Transfer to Prague Airport
Transfer to center of Prague
Transfer from Prague Train station
Transfer to Prague Train station
Transfer from Prague Bus station
Transfer to Prague Bus station
Chauffeured Car Hire
Excursion / Day Trip
Private jet rentals
Bodyguard
Book now
FROM PRAGUE ACROSS EUROPE
We provide luxury transportation of persons across Europe.
Our cars
Mercedes-Benz S Class W221
Mercedes-Benz E Class W212
Mercedes-Benz Viano
Mercedes-Benz Vito
Mercedes-Benz Sprinter
Bus for 30 people
Bus for 55 people
Lincoln Town car 120
Hummer H200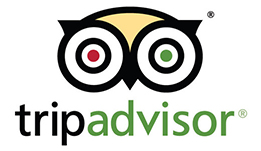 ---